For freedom inside and outside our four walls
The annual Zagreb Pride March will be held this year, not in June as usual, but in late summer. The 19th Pride March of lesbian, gay, bisexual, transgender, intersex, queer persons and our families and friends, which was to take place today, will be held in Zagreb on September 19, 2020. We may not be walking today, but we are still here. Therefore, with today's symbolic action of occupating the squares and streets the Pride March normally passes through, we want to show that we exist and that we are a part of this society, that we share its fears and uncertainties as well as other citizens, that we have won the right to public gatherings, our families, our life partnerships, but that we also want violence in same-sex communities to be recognized and qualified.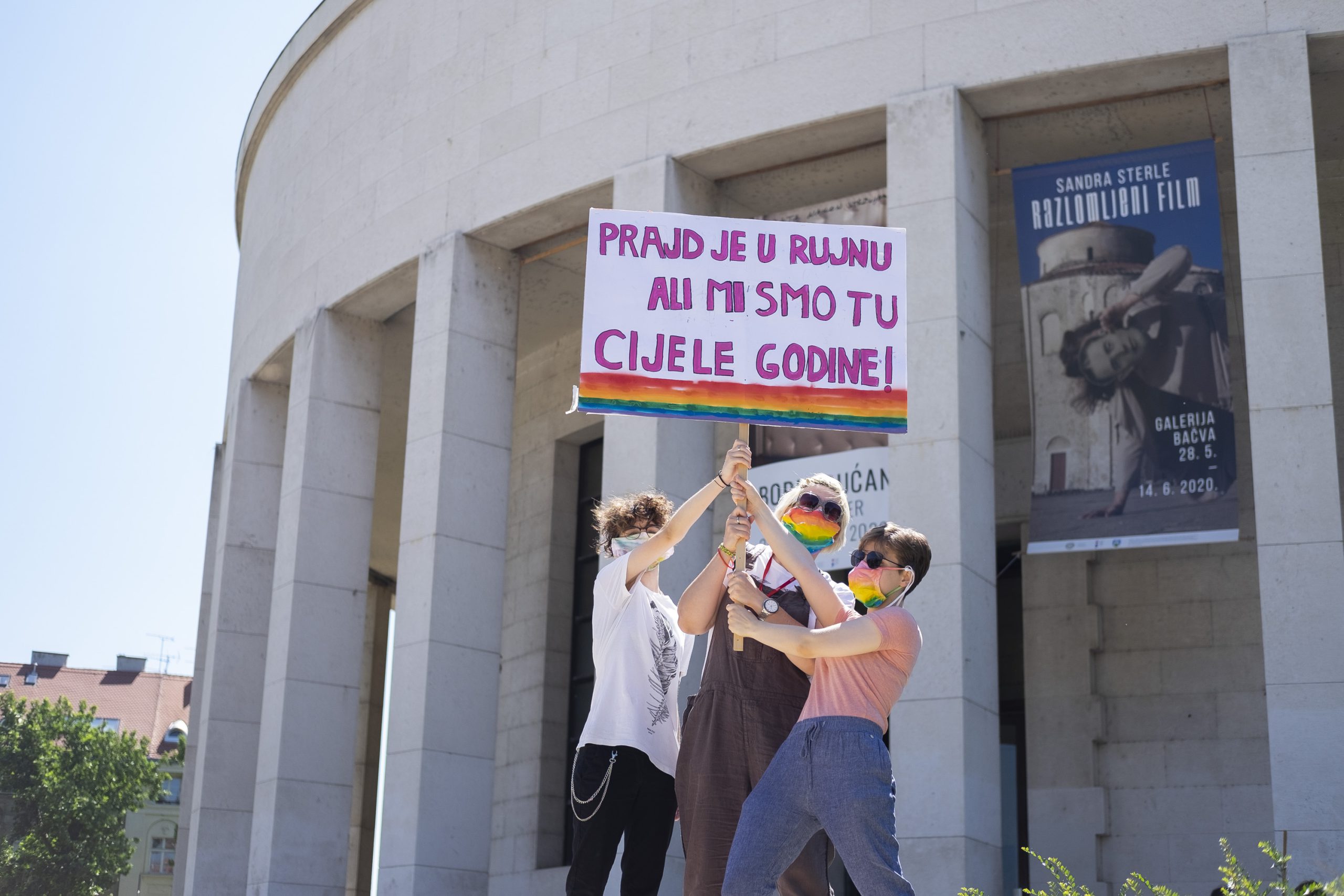 We are aware that the month of June without the Zagreb Pride March will be less cheerful, colorful and loud, but we did not want to agree to the restrictions and prohibitions that would be imposed on the Pride March and everyone who walks in it proudly in the conditions of the coronavirus pandemic. Since 2002, Zagreb Pride has been fighting for the fundamental human rights of LGBTIQ persons to public assembly without restrictions, for our right to hold hands with a loved one in public, for our right to kiss and hug freely and for our visibility without exception. After years of restrictions, harassment by the police and state and city authorities, we fought for these freedoms in the Pride March and on the day of Zagreb Pride.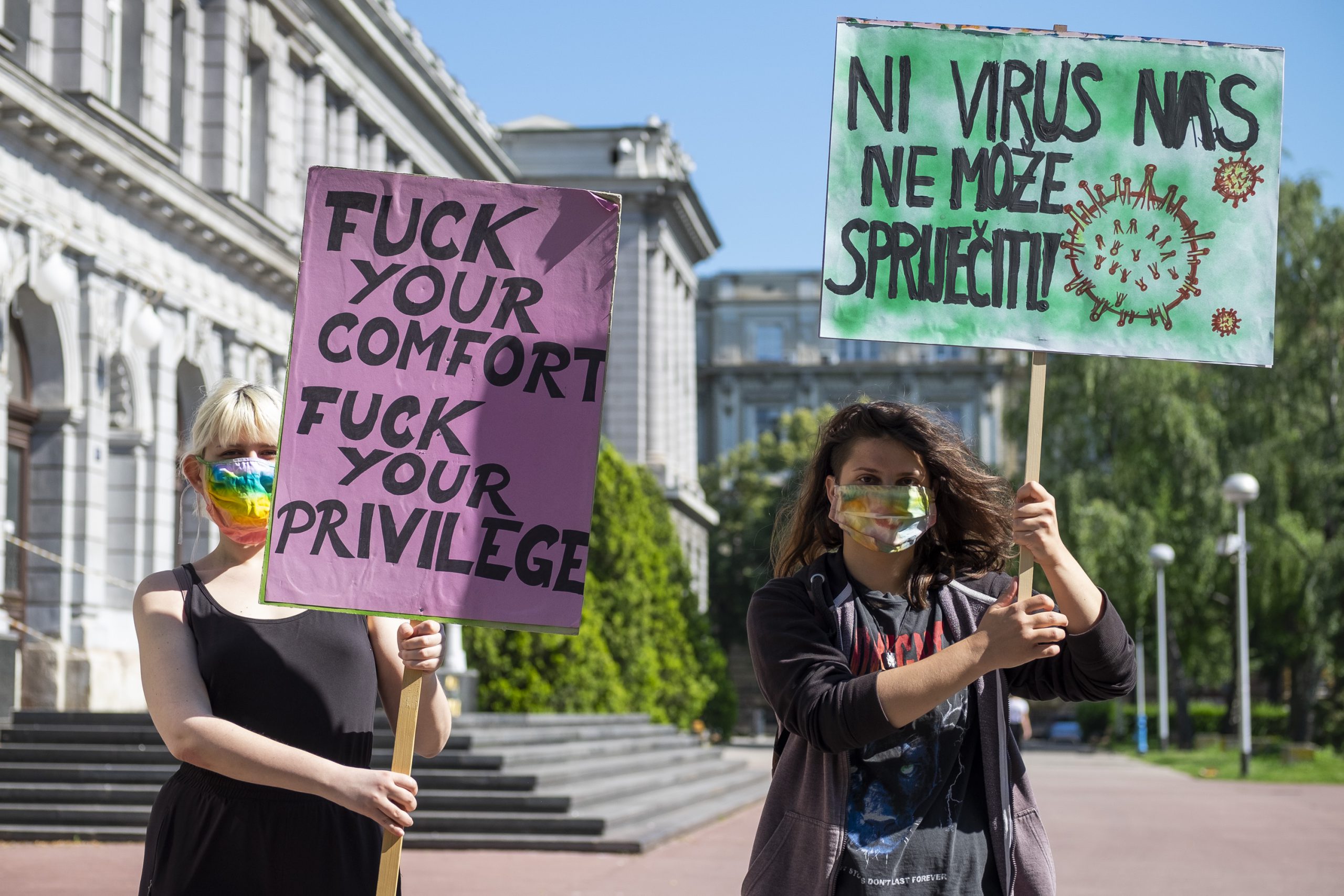 In the past few months, we, like most of you, have been forced to live within our four walls, to except that our family environment is much more often violent, discriminatory and unsupportive than the one outside those four walls. That is why we want to tell all those who lived or are still living inside their four walls that they are not alone because this is a  society of all of us, a  society we want and that we will build together. We are proud and we are brave, we are not afraid of the attacks on our human rights or the provocations we hear in the election campaigns. Despite all of this, we remain here, to act and to fight, formally or informally,  with or without money.  We must not and will never give up the fight for a society for all of us!
In the end, we want to wish everyone a happy Pride Month and to wish us all to live freely, without fear and not to give up on ourselves and our happiness, to stand in solidarity, to live proudly and bravely.
See you all at the 19th Pride March of LGBTIQ persons and families on Saturday, September 19, 2020, where we will celebrate our diversity and freedom, the autonomy of our bodies, identities and love.
Long live the Pride March and let us live with Pride every single day!